Commercial Auto Insurance for Salisbury, Concord, Mooresville, Davidson, Kannapolis, Huntersville, NC, and the Surrounding Areas
Does your company own and regularly use cars, vans, trucks, and other work-related vehicles?
If so, you'll want to protect them with a commercial auto insurance policy.
At Central Carolina Insurance Agency, we offer comprehensive insurance policies around Salisbury, Concord, Mooresville, Kannapolis, Huntersville, and Davidson, NC, and neighboring communities. You must purchase a commercial auto insurance policy for your business before using box trucks, utility vans, executive cars, and more. The last thing you want is to have an accident and not have adequate coverage. Commercial auto insurance prevents you from paying out of pocket for medical expenses and repairs.
Get A Quote
Commercial Auto Fleet Insurance
If your business owns trucks, cars, or vans, you'll want to protect them with commercial auto fleet insurance. Commercial auto insurance protects a company vehicle if it gets damaged. It also covers any injury a driver may suffer while on the job. With commercial auto fleet insurance, you can protect your fleet of company vehicles. This type of policy varies depending on your risk factors and business needs.
Risk factors for company vehicles include:
How frequently you use them
How you use them
Yearly mileage
At Central Carolina Insurance Agency, we help cover company vehicles like dump trucks, utility trucks, vans, and cars.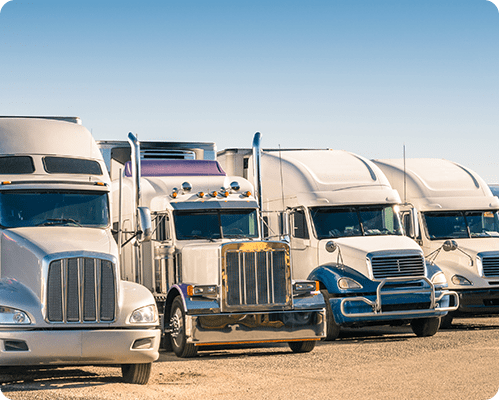 Dump Truck Insurance
Dump trucks are a significant investment for any business, and you'll want to keep yours protected. Thousands of dump trucks and heavy-duty company vehicles get into accidents and are damaged in some way every year. Dump truck and commercial liability insurance offer protection when you face accidents and mishaps.
With dump truck insurance, you have many options. Many business owners choose coverage such as the following:
Non-Trucking-Liability (NTL) to help protect your dump truck in case of an accident apart from regular business operations
Collision Insurance to cover repairs resulting from a collision
General Liability Insurance to protect you from claims if your company vehicle damages a client's property
Theft and Fire Insurance to pay for damages if someone breaks into your dump truck or it catches on fire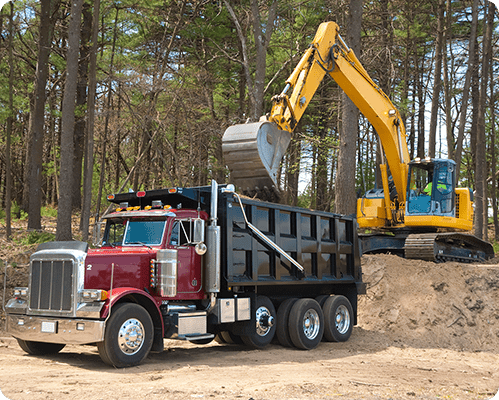 Auto Aftermarket Insurance
The auto aftermarket can be a challenging market segment because it takes expertise to be able to properly cover and adjust the claim. It encompasses general auto repair, transmission repair, auto body repair and painting, tire sales and repair, wholesale tire distribution, wholesale and retail parts, salvage parts, non- franchise auto dealers and towing.
Get A Quote
Insurance and Risk Mitigation Services for:
General Auto-repair
Transmission repair
Auto Body repair
Painting
Sales and repair
Wholesale Tire Distribution
Wholesale and Retail Parts
Salvage parts
Non- franchise Auto Dealers
Towing
Towing Insurance
We know Towing Insurance
Central Carolina is committed to the towing community!
We are very active in North Carolina, South Carolina, and Tennessee's Towing Associations as vendors and supporters of their events and participators; providing educational seminars on driving and safety.
Towers are constantly on the move. They have locations with buildings, storage lots, and equipment that need protection. Employees and customers are subject to physical and emotional injury, so having the right liability, medical, and workers comp coverage is important to keep them protected.
For example, many towers have garages (body shop and general repair) accompanied by automobile dealerships.  Towers' needs can be complex so it is important to have an agency with the carriers that can provide affordable and comprehensive coverage options.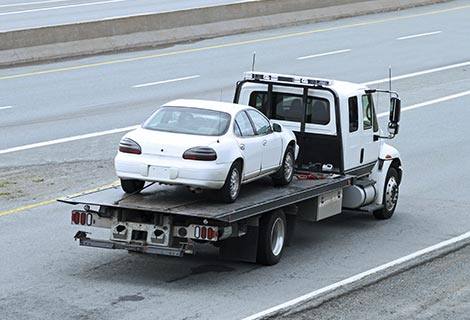 Get Commercial Liability Insurance for Your Company Vehicles Today!
At Central Carolina Insurance Agency, we help businesses like yours protect their investments and avoid legal issues. We provide exceptional commercial auto insurance in Salisbury, Concord, Mooresville, Kannapolis, Huntersville, Davidson, NC, and surrounding areas. Contact us to discuss your coverage options today!