Fire Department Insurance
Central Carolina Insurance Agency has had the honor of representing volunteer fire departments and emergency service providers across the state with their risk management plans for over 40 years. CCIA's long tenure in helping emergency services providers allows us to understand the risks facing the industry.
We keep our customers informed
CCIA aligns itself with carriers that offer risk solutions specific to the public safety market segment and offer ongoing educational training for our clients.  Some of our staff members are also active in the emergency services field, which allows the agency to remain informed on up-to-date industry knowledge.
CCIA considers it a privilege to work with those in this field that are selflessly serving others daily.  Give CCIA and the Emergency Services experts at our agency a chance to show you why we are an industry leader in developing risk management plans for Fire Departments and Emergency Service Providers across the state.
Get A Quote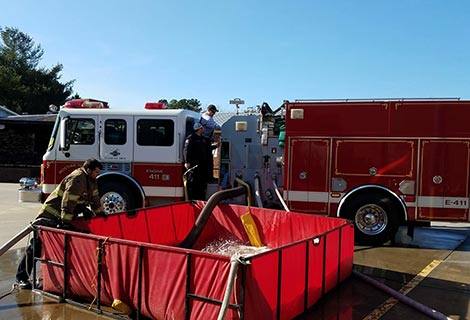 Our Coverages
Property & Contents
Guaranteed Replacement Cost Coverage
Commandeered Property of Others
Sirens, Towers, Antennas
Software
Mechanical Breakdown of Computer Hardware
Accidental Discharge of Fire Extinguishing Equipment
Portable Equipment
Equipment Breakdown
Loss of Income and Extra Expense
Automobile
Non Owned Automobiles
Volunteers/Employees as insureds under non owned autos
Temporary Substitute Vehicle
Personal Injury Protection
Garage Liability
Fellow Member Liability
Agreed Value
General Liability
Personal Injury Liability
Fire Damage Legal Liability
Volunteers/Employees as Insureds
Intentional Acts Extension
Professional Healthcare Liability
"Good Samaritan" Liability
Injury to Volunteers
Fellow Member Liability
Contractual Liability
Fireworks Liability
Operational Pollution Liability
Other
Management Liability
Umbrella
Flood
Earthquake
Fidelity Bond
Accident and Sickness
Risk Control Services
Educational Training and Consulting