About our Agency for Auto Insurance, Home Insurance, Commercial Insurance, Risk Management, and More in Salisbury, Concord, Mooresville, Davidson, Kannapolis, Huntersville, NC, and the Surrounding Areas
Central Carolina Insurance Agency
Central Carolina Insurance Agency is an independent insurance firm that began operations in Rowan County in 1931, and the organization grew in the 1980's with an expansion into Mooresville. In  2017 we added R3; Risk, Reduction Resources to our firm to diversify Central Carolina's tenure and clout in the insurance industry and to promote a more holistic approach to risk management.
Our Goals
To provide our clients a second to none experience driven by the "client first" mentality
To effectively give individuals and businesses the service they deserve through a team effort
To address the needs of our clients honesty and integrity
We advocate the transfer of your risk to financially strong insurance companies with AM Best "A" or higher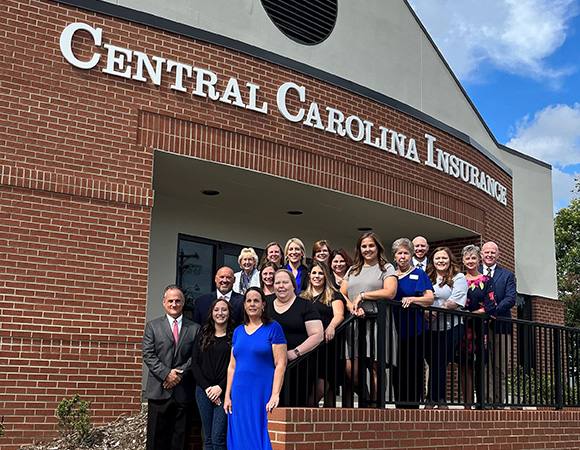 Our Carriers and Team
We have aligned ourselves with a carefully selected group of financially sound insurance carriers and brokers.  Our staff of thirty employees is dedicated to provide prompt and professional service and strive to stay abreast of the continual changes in the industry.
Meet Our Team
Your Experience with
Central Carolina Insurance Agency
Central Carolina Insurance takes time-tested approach to providing you with the best service and best coverage for your money.


Discovery Process
We begin with a discovery assessment of your exposures to loss to determine the most cost effective risk management approach.


Analysis
We analyze your insurance requirements first from the viewpoint of risk evaluation, mitigation and then transfer.


Comprehensive Plan
When insurance is needed, we design a comprehensive program that matches your risk tolerance.


Ongoing Monitoring
With your input we monitor the adequacy of your insurance program and risk management solutions to keep up with your changing needs.


Customized Plans
We then present you with a competitively priced and tailored program with the necessary broad coverage.


Service Team
You will be assigned to a client service team that is prepared to provide a consistent and comprehensive service comprised of trained professionals who stay abreast of industry trends and changes.


Prompt Claims Process
CCIA employs full time claims specialists in each office to help facilitate efficient claims service between our carriers and our clients.

Years of COMBINED Experience

Risk Managers

Years in Business