Meet John A. Drye
Having owned his own agency for 9 years, John partnered with Central Carolina Insurance Agency in 2000.   John holds CIC and CPCU designations from The Insurance Institute of America.
About John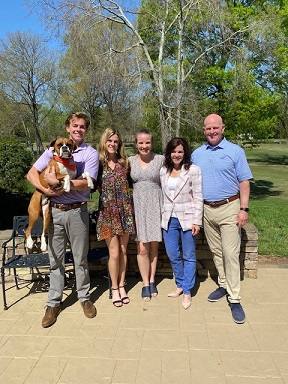 John graduated Cum Laude from Furman University where he played on the Paladin's football team. Following Furman, John attended the University of Georgia and earned an MBA with concentrations in Finance and Risk Management.
John entered the insurance industry in 1991 after spending several years in the corporate world with Ford Motor Co. and Hoechst Celanese. He also served as a director for a community bank from 1993-2015.
John is married to his wife of over 30 years, Lesleigh. Their family includes: 2 daughters, Carley, Alexandra, son Adam, and boxer Sammy. They are all avid sports fans and enjoy attending high school and college sporting events together. John and his family are active members of First Presbyterian Church where he has served 3 terms as Elder. John also volunteers for Boy Scouts of America and serves as his troop's committee chairman.