Commercial Insurance and Small Business Insurance in Concord, NC
At Central Carolina Insurance Agency, we are your trusted independent insurance partner in Concord, NC for all types of commercial insurance. We specialize in providing tailored commercial insurance solutions for businesses of all sizes. With our extensive industry knowledge and commitment to exceptional customer service, we are here to protect your business and help it thrive.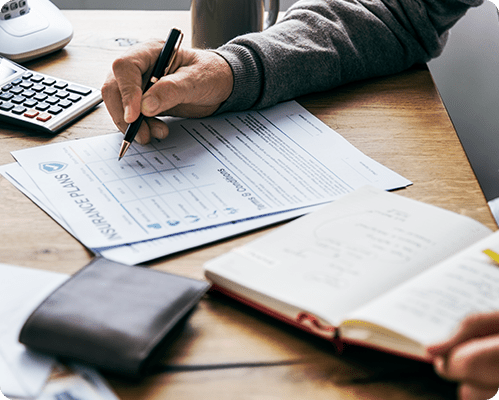 Discover the advantages of partnering with an independent insurance agency like ours and explore our range of coverage options:
Multiple Carrier Options: We work with a network of reputable insurance carriers, giving you access to a wide range of policies and competitive rates.
Claims Support: In the unfortunate event of a claim, our dedicated team will guide you through the process, ensuring a smooth and efficient resolution.
Personalized Attention: As an independent agency, we take the time to understand your business's unique needs and risks, allowing us to recommend the most suitable coverage options.
Commercial Insurance in Concord, NC
Do You Need General Liability Insurance?
Protect your business against third-party claims of bodily injury, property damage, and advertising injuries. General liability coverage is essential for businesses of all sizes, providing financial protection from potential lawsuits and legal expenses.
Do You Need a Business Owner's Policy (BOP)?
Designed for small and mid-sized businesses, a BOP combines property insurance, general liability insurance, and business interruption coverage into a single, cost-effective package. It offers comprehensive protection for your property, assets, and liability risks.
Do You Need Workers' Compensation Insurance?
Ensure the well-being of your employees with workers' compensation coverage. This insurance provides medical benefits and wage replacement for employees injured on the job, reducing your business's financial liability and offering peace of mind.
Small Business Insurance in Concord
At Central Carolina Insurance Agency, we understand that every small business is unique, facing its own set of risks and challenges. That's why we believe in the importance of personalized small business insurance solutions tailored specifically to meet the needs of your small business in Concord, NC.
Our experienced insurance agents specialize in navigating the complexities of small business insurance. We stay up-to-date with industry trends and changes in regulations, ensuring that your policy remains relevant and adequate as your business evolves. From startups to established small businesses, we have the expertise to identify potential risks and recommend the appropriate coverage options.
Proudly Serving Concord, North Carolina
Concord, NC, is a vibrant city located in the heart of Cabarrus County. Concord boasts a diverse business community, with a strong focus on innovation, entrepreneurship, and small businesses. From cozy coffee shops to thriving local boutiques, you'll find a variety of unique establishments that contribute to the city's charm.
With our office conveniently located in Concord, Central Carolina Insurance Agency is here to serve the insurance needs of businesses in the local community and surrounding areas. Contact our dedicated team of professionals today.
Do you need homeowners insurance in Concord? We offer personal and commercial insurance throughout North Carolina and the Charlotte area.