Contractors Insurance in Cornelius, NC
When you need contractor's insurance in Cornelius, NC or the surrounding areas, you need the expertise and tailored solutions that only a skilled insurance agency can provide–and that is us! At Central Carolina Insurance Agency we are dedicated to protecting your contracting business with comprehensive coverage and personalized service.
By getting to know you and your operation personally, we help you select the ideal contractor's insurance policy that protects your business, liability, and reputation. We are proud to provide contractor's insurance in Cornelius, NC for a wide range of contractors, including:
HVAC Technicians
Plumbing Professionals
Electrical Contractors
General Contractors
And More!
Get in touch with us today to learn more about contractors insurance for your operation in  Cornelius, NC or the surrounding areas!
Commercial Insurance in Concord, NC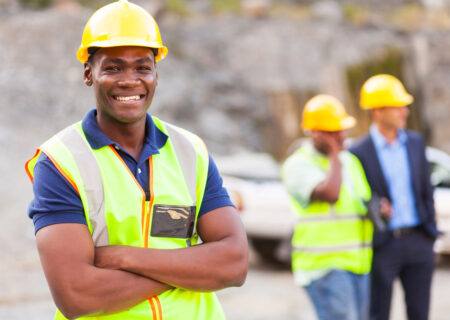 Specialty trade contractors insurance is a specialized insurance coverage designed to meet the unique needs and risks of contractors operating in various trades. This type of insurance is crucial because it provides financial protection against the specific challenges and liabilities faced by these contractors in their day-to-day operations. From general liability insurance, workers' compensation, and more, specialty trade contractors insurance is key to protecting contractors from everyday risks. But what determines the type of speciality trade contractors insurance you require?
Our agents assess the following to ensure that you have the specialty trade contractors insurance your need:
Nature of Work– We assess the specific services you provide and the associated risks will heavily influence the coverage you require.
Business Size– To determine property coverage, we assess the size of your contracting business, including the number of employees and the scale of your projects.
Regulations & Obligations– We look into local regulations, industry standards, and contractual requirements that may necessitate certain types of coverage.
Get a Quote on Insurance in Cornelius, NC
Cornelius, NC is a charming lakeside town situated on the shores of Lake Norman. Its appeal lies in its picturesque scenery, inviting atmosphere, and friendly community. But this suburban town is not only a great place to live, it is a fantastic destination to start a business. The town's flourishing economy and strategic location within the Charlotte metropolitan area offer numerous opportunities for entrepreneurs, including contractors– that is where we come in!
At Central Carolina Insurance Agency, we offer a wide selection of contactors insurance options to Cornelius, NC and the surrounding areas. Providing coverage for a wide range of professionals, including HVAC technicians, general contractors, and more, we ensure that each of our clients has the comprehensive coverage they need to safeguard their unique risks on the job. It does not matter if you are a one-man operation or have several employees, we are here to ensure that coverage meets your demanding requirements. Contact us today to get a quote on contractor insurance for Cornelius, NC or the surrounding areas.